THE NEW GILBOA FOREST
By: Robert and Johanna Titus
Many things come to mind when you mention the Catskills to people; they think of glorious old resorts, or skiing and hiking in a beautiful mountain setting, but if you're a scientist, as we are, you understand that the Catskills are also famous for containing the world's oldest forest, the Gilboa Devonian Forest. during a brief period in 2010, because of repairs to the dam on the Schoharie Reservoir, a slice of that ancient forest was uncovered once again.
The original discoveries in Gilboa were made back in the 1920s in a location called the Riverside Quarry. That's just upstream, on the right side, from where the Route 990v Bridge crosses Schoharie Creek. Back then the quarry was actively providing stone for the Gilboa Dam. A horizon of dark shale was discovered with petrified tree stumps. These, at the time, were reckoned to be the oldest known fossil trees and that made the discovery a big one. Some 200 of the stumps were uncovered. They all belonged to a very primitive species of tree called Eospermatoperis.
Forest Floor Mapping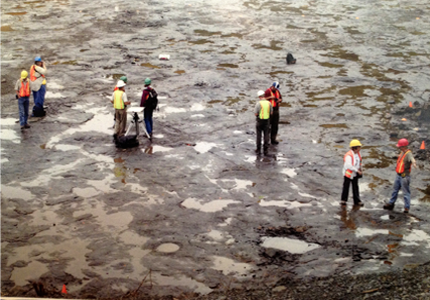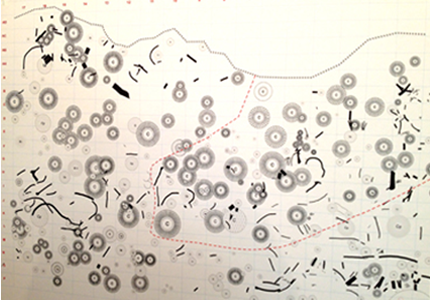 The downside was that little, other than the stumps, was found from these trees. That problem waited about 80 years to be solved when the rest of the tree, the trunk and foliage, was found at a quarry in the eastern Catskills.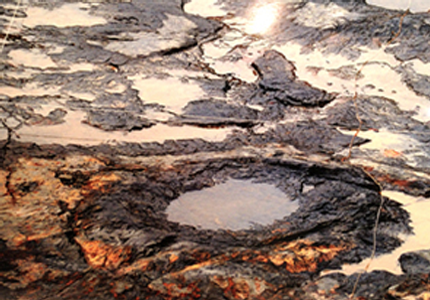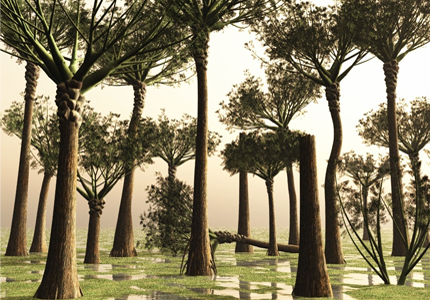 THE GILBOA MUSEUM IS THE PROUD CUSTODIAN OF
DEVONIAN PERIOD FOSSILS AND HISTORIC REGIONAL ARTIFACTS