OLD GILBOA
The town was first settled around 1760 well before the American Revolution in an area referred to at the time as the bread basket of the colonies.
The Town of Gilboa was formed in 1848 from regions taken from the Towns of Blenheim and Broome. The name "Gilboa" is for a location in Israel Mount Gilboa, a biblical site in Israel.
After the town's formation a cotton mill in the community of Gilboa was a major contributor to the early economy of the town, unfortunately it was destroyed by a flood in 1869.
To the dismay of Gilboa residents eminent domain was declared and in 1926 the Schoharie Creek was dammed to form the Schoharie Reservoir and as part of this project the original settlement of Gilboa was razed and flooded. A new settlement was established north of the reservoir.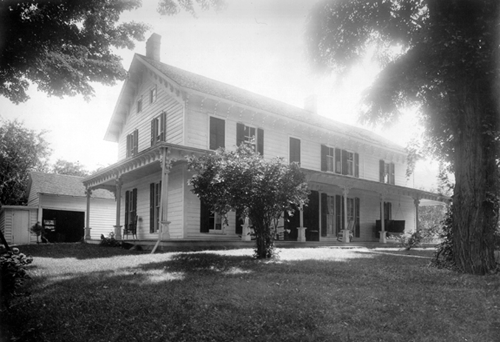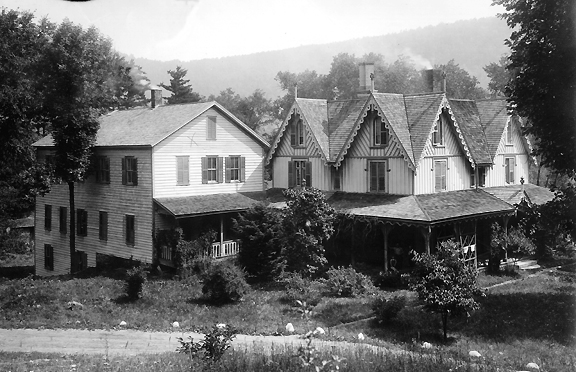 An example of the grand homes that were lost with the creation of the reservoir.
In 1870, workers blasting a site for a stone quarry found fossilized remains of tree stumps. In 2004, the tops and fronds of the trees were discovered and, in 2007, the fern-like trees, named Wattieza, were pronounced the oldest known trees on earth.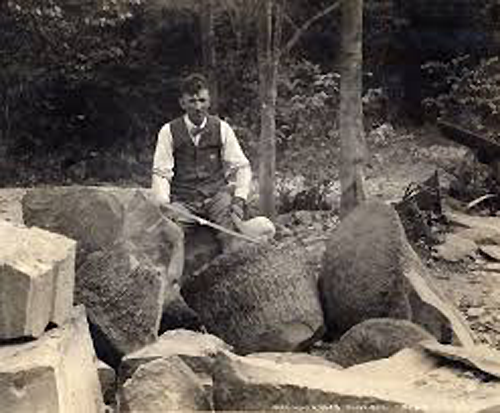 Some of the well preserved fossil stumps excavated during the dam construction.
Want to learn more about Gilboa? We can provide you with a vast amount of information at the Gilboa Historical Society.
Visit the Gilboa Historical Society
THE GILBOA MUSEUM IS THE PROUD CUSTODIAN OF
DEVONIAN PERIOD FOSSILS AND HISTORIC REGIONAL ARTIFACTS